New Meridian High School Launches Partnership with Metro State University Denver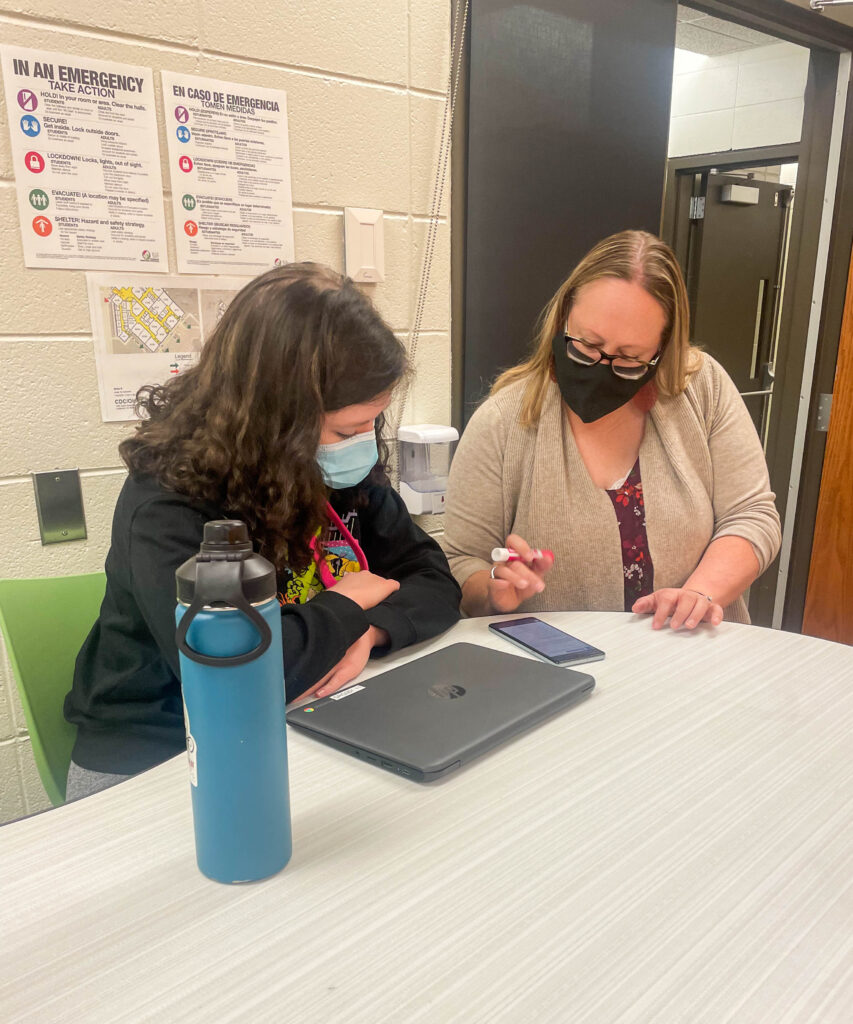 New Meridian High School has partnered with Metro State University Denver (MSU) to give students access to a variety of collegiate-level coursework. This new opportunity will open doors for students and create more opportunities for growth and advancing academic excellence. "Through the MSU course, not only am I being exposed to collegiate-level coursework, but it is helping me build my confidence and prepare me for next year," shared New Meridian High senior Jeanne Gochenour. Students will be able to access college courses onsite while finishing their high school career.
"We chose to schedule a small group of students into a class block so they can collaborate and work on their MSU assignments while having access to our amazing teachers and support staff," shared ToniJo Niccoli, the principal at New Meridian.
Work on this collaboration started in April of last school year. "We began by sorting out what classes would be available to students and looked at the syllabi to see what would be a good match not only for our students but also for our school," stated Niccoli. New Meridian High School secured grant funding to run the pilot at no cost to their students with help and support from MSU. "Being able to take this MSU course from the comfort of my own high school makes it easier for me. I have great teachers and a great support system at New Meridian that can help if needed and I am beginning to see myself as a college student. It is beginning to excite me for my future," shared Gochenour.
New Meridian hopes to expand this opportunity to more of its own students and to students in the other home high schools in the district this fall. "We hope this will encourage our students to continue down the collegiate pathway once they leave high school," said Niccoli. "We are hopeful that students can start to see themselves as college-bound and have some coursework under their belt prior to high school graduation."